Hitting the road with Energy Well Spent
SmartDispense® took to the road with 21 speakers to complete the Energy Well Spent: On Location tour. Visiting five major cities across the UK, the tour line-up featured BBPA, Pizza Pilgrims, BII, Sustainable Restaurant Association, Mental Health First Aid England and many more.
Attendees had the chance to hear first-hand experiences and advice on the topics of sustainable business practices, staff wellbeing and retention, and how to navigate the ever-changing landscape of hospitality.
See our other event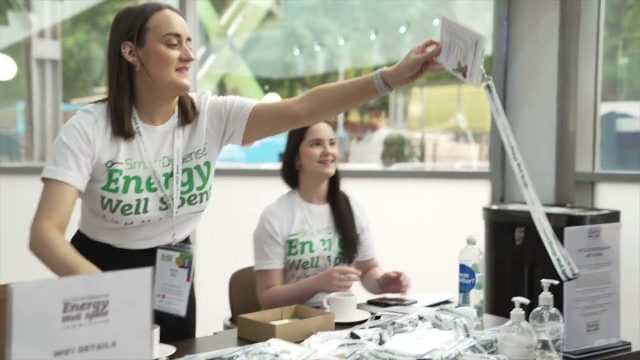 Where it all began – Energy Well Spent Summit
2022 saw SmartDispense launch the first Energy Well Spent event. A one-day conference focused on helping operators tackle sustainability and wellbeing. Hosted at Villa Park, Birmingham, The Summit featured a trade show of 12 sustainable exhibitors.
Want to hear from experts on sustainability and wellbeing?
Check out our Resources Hub which features advice from experts on topics including staff wellbeing, how to improve energy efficiencies and how to make your business practices more sustainable. From bite-sized 3-minute advice videos to 20-minute group debates, there's something for everyone.