Serve better with SmartDispense™
---
HEINEKEN SmartDispense™ really is the beating heart in any bar. We offer an exceptional range of cutting edge draught dispense solutions that can be tailored to the needs of any bar. As a SmartDispense™ customer, you also get access to a complete package of benefits that will help you grow your business.
Why not find out which SmartDispense™ technology is right for you? Just click on the SmartSelector button to see our recommendations for your bar.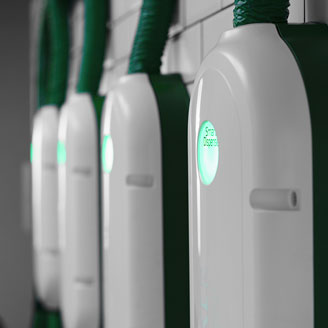 Advanced technology for
every

bar

From the smallest to the largest outlet, SmartDispense™ has all the equipment you need to serve perfectly poured, deliciously cold draught beers and ciders every time. Whether you have a traditional cellar or not, we have the right system for you. So, take the time to explore the SmartDispense™ range and use our SmartSelector to specify the right system for your bar.
Professional servicing for
peace of mind
If your dispense system needs line cleaning, a full, professional service and 24 point inspection report is built in.
Save
time
Save
money
Save
the planet
Built-in line cleaning, reduced wastage, environmentally friendly, you'll get it all with SmartDispense™. Take a look and see how SmartDispense™ can help you save time and money while also being kind to the planet!
See the
extra business boosting benefits

you get when you're a SmartDispense™ customer
Read our
reviews
See what people like you say about SmartDispense™
Brands you can rely on
The brands your customers know and love, served better every time.
Shortlisted
SmartDispense™ is shortlisted for three prestigious awards in 2022.
Our cutting-edge technology is in the running for Innovation of the Year at the National Technology Awards 2022 and is shortlisted in two categories of the Management Today Business Awards 2022 – Best Sustainability Initiative and Best Use of Innovation in Business.