Downloadable Content
Did you know? Content with relevant images gets 94% more views than content without.
Use these posts, images and videos to support your GREEN PINT social media campaign.
Short Videos – Facebook / Instagram Feeds
Short Videos – Facebook / Instagram Stories
Images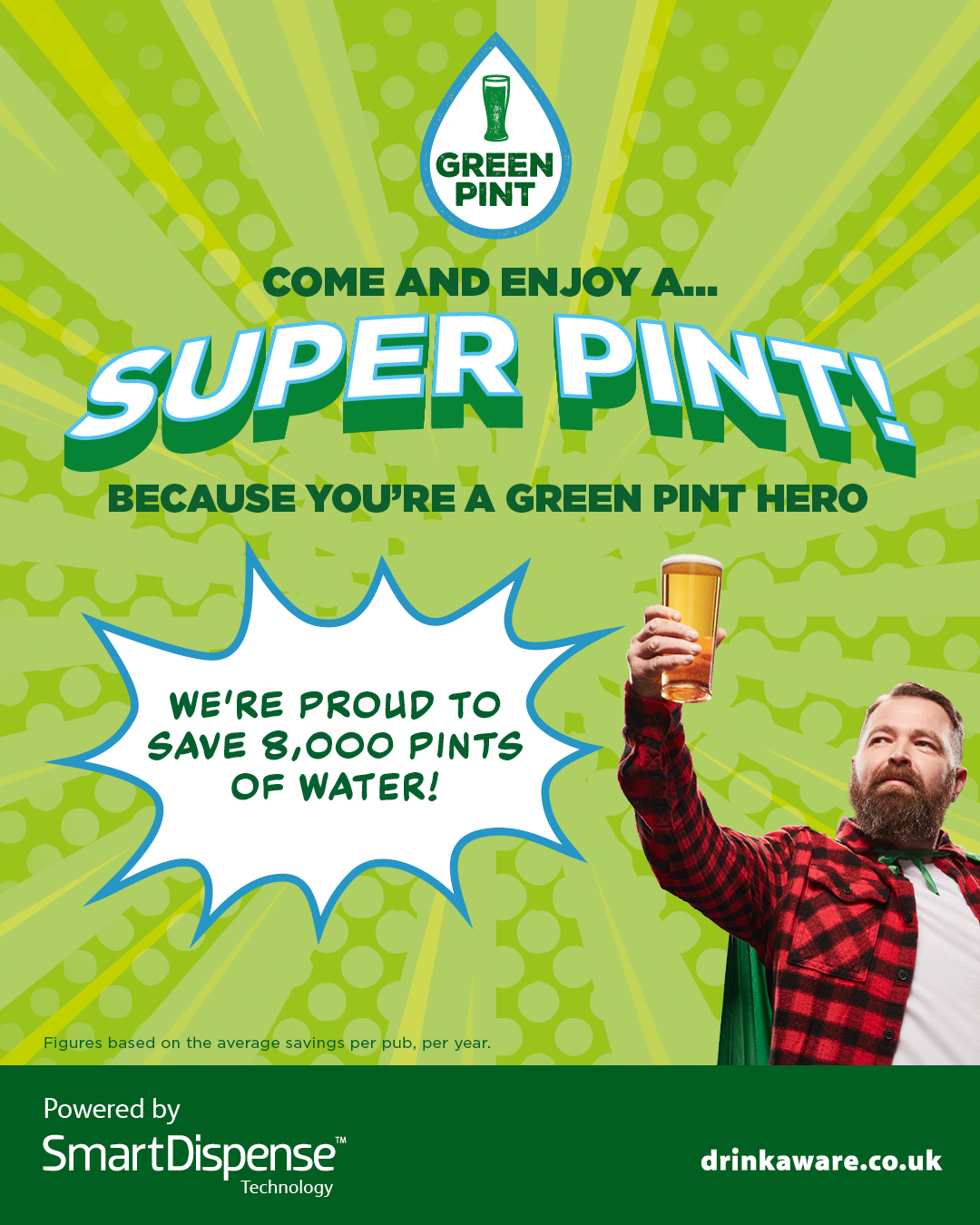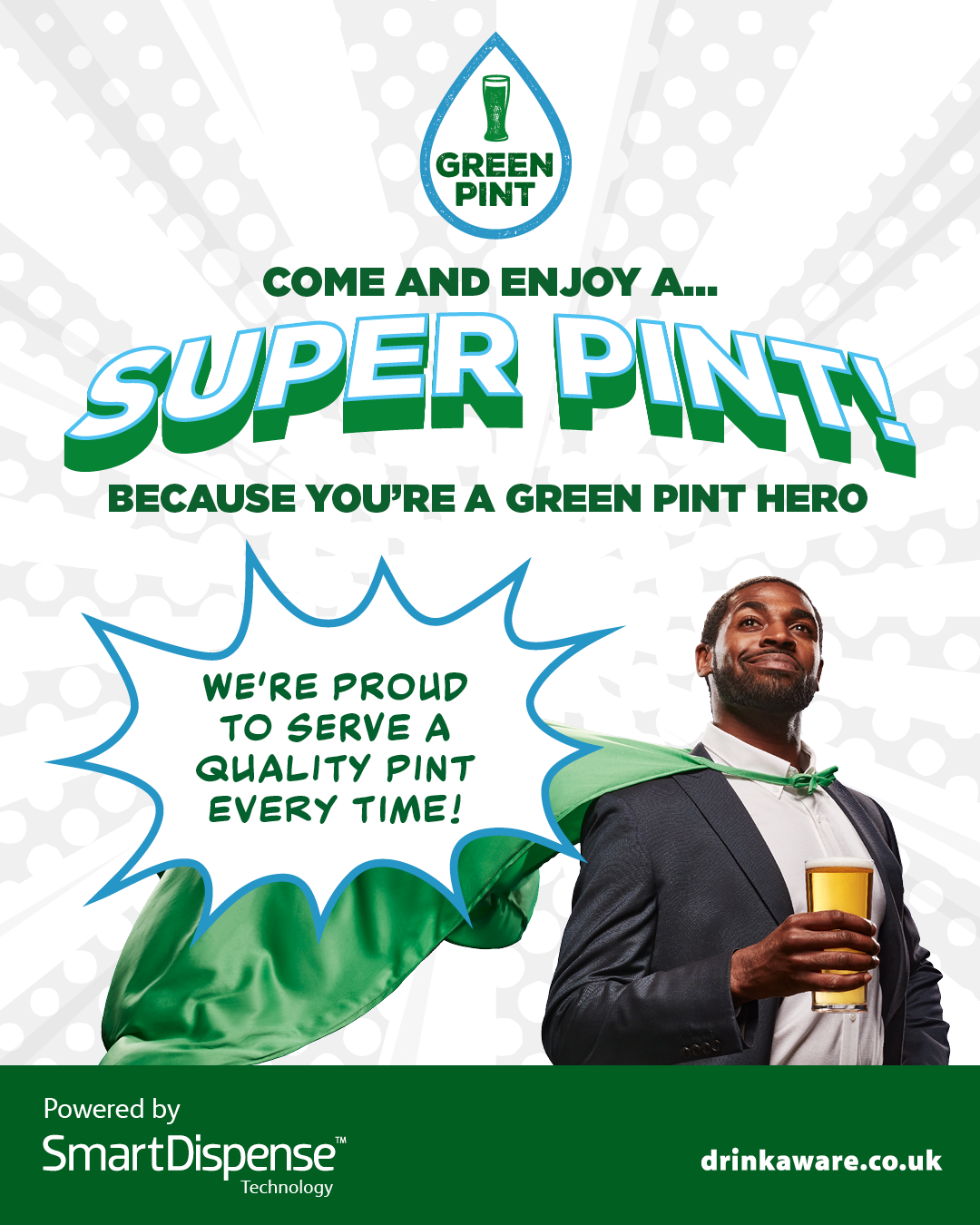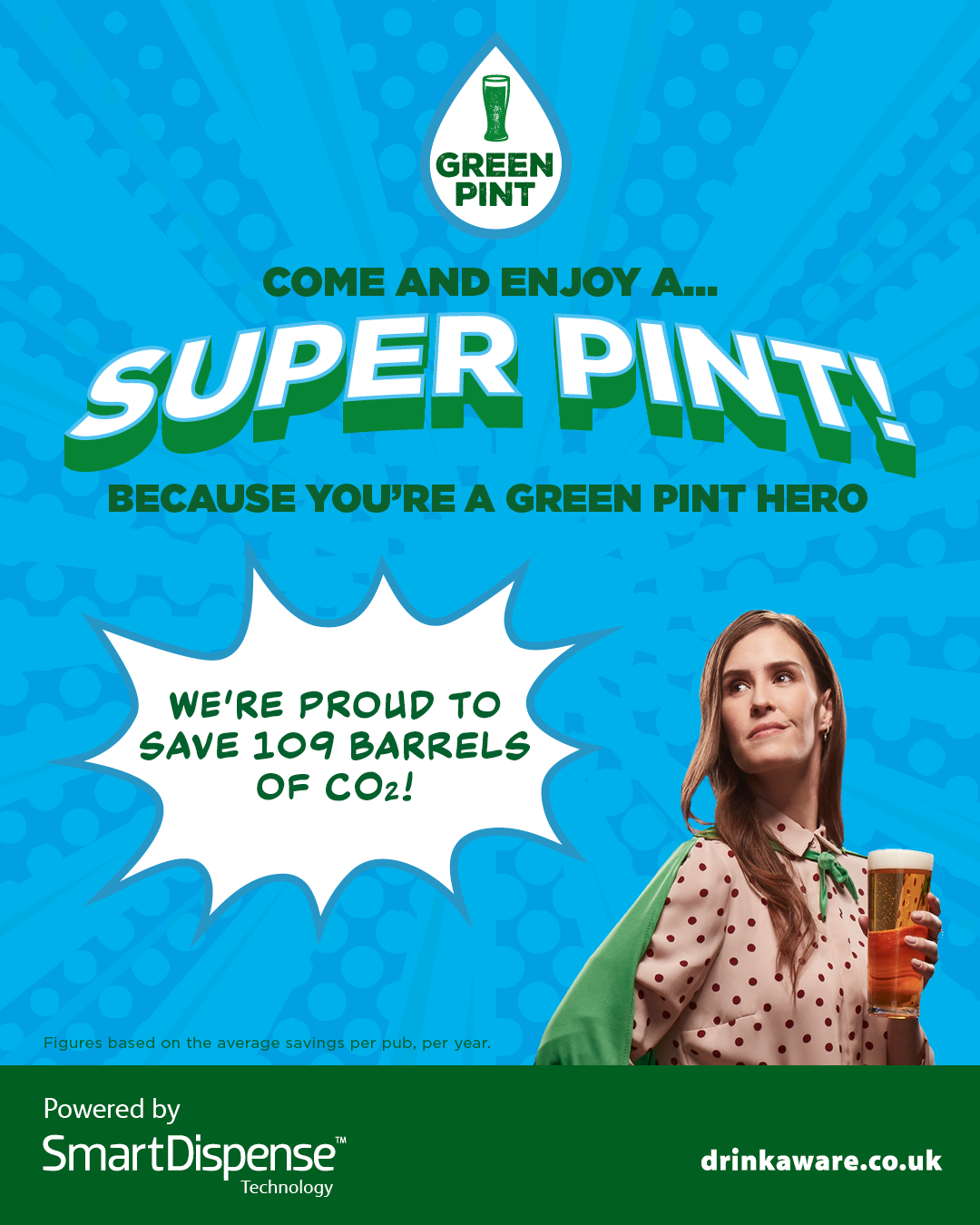 Suggested text options
When the planet needs a hero, let it be you! We serve Green Pints and are stepping up to save on average 8,000 pints of water and 109 barrels of CO2 each per year. Whilst you get to enjoy a SUPER PINT of beer or cider every time! Here's to all the Green Pint Heroes out there!
We have something big brewing… By ordering a draught beer or cider from us, you will help to save water and CO2; but above all, it will taste amazing every time. A real SUPER PINT! #GreenPint
Not all pints are equal! As well as being perfectly cold and refreshing, our pints also save on water and save CO2. Enjoy a Super Pint with us #GreenPint
Looking for a SUPER PINT? Look no further, we're saving water and CO2 with the pints we serve! What do you need to do?… Just sit back and enjoy a quality pint of beer or cider from us every time! Invite your friends too, you know you want to! #GreenPint
Our pub is full of Green Pint Heroes, you can be one too… EVERY pint we serve in our pub saves water and reduces our carbon footprint! That's right, we're serving Super Pints, that taste GREAT… be a Green Pint Hero! #GreenPint
Next time you pop in, ask how we're pouring Green Pints? They save on water and CO2, while being chilled to the perfect temperature. We can all be Green Pint Heroes.