Cut energy costs with
CellarManager
CellarManager can reduce your energy consumption and costs by 36% a year.*
CellarManager is a SMARTER way to control your cellar cooling and reduces your energy bills and carbon footprint
Average electricity saving of 5,221 KWh or around £1460p.a.** and reduced carbon footprint of 1.11 tonnes of CO2e†
Available as an optional extra.
* Independent test results based on subterranean and ground floor pub cellars of varying sizes.
** 36% saving = £1460 p.a, using energy rate of 28p per Kwh based on ofgem.gov energy price cap rates from 1st April 2022.
† CO2e stands for Carbon Dioxide equivalent and is a term used for describing different greenhouse gases in a common unit.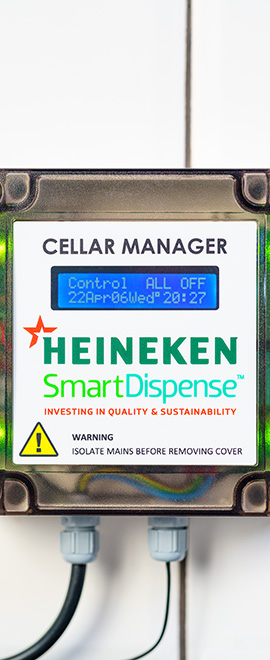 ---